High Quality Online Courses
We currently offer 39 online courses for Scottish schools and colleges aligned to the SQA curriculum at National 5, Higher and Advanced Higher level. Our high quality courses are built upon the knowledge and experience of teachers working in Scottish schools and colleges to develop our course materials. Our authors share their wealth of experience as educators.
The wide range of subjects provides routes into careers in science, engineering, business, design and languages. It has been found that higher intensity usage of SCHOLAR correlates with higher attainment in exams.
Blended Learning
SCHOLAR supports independent study; students can use the materials to study anytime, anywhere, in school, college or home. Courses can fit around class schedules, with short activities, clear goals and engaging content to encourage students to progress independently. The materials can also be used in the classroom to illustrate key learning points and online tests can be assigned as homework. SCHOLAR is a learning tool for students, lecturers and teachers to use as required for their individual needs.
Instant Feedback
The materials contain a variety of activities, tests and quizzes that offer instant feedback. This allows students to practice and build confidence as they work their way through the learning materials.
Progress Reports
Monitoring students' progress with the reporting system enables teachers and lecturers to help guide the way students learn and develop. In addition, scores achieved in our online tests are recorded and students can use these to review their performance. Teachers and lecturers can also monitor students' test results using the reporting system which helps them guide the way their students learn and develop.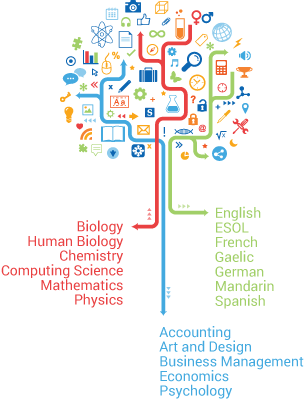 Available Courses
Humanities and Social Sciences
Applications of Mathematics
**
* Support materials only
** No SQA qualification for this subject level
Online Tutor Sessions
We deliver online tutor sessions tailored for students; these are interactive events hosted by subject specialists with extensive teaching experience.
Student sessions encourage social learning and discussion helping them to make fresh discoveries and form new ideas.
We currently cover Biology, Chemistry, Computing, English, Human Biology, Maths, Modern Languages and Physics. Each session lasts up to an hour in total, including time for questions and answers towards the end.
Online Tutor Sessions

Books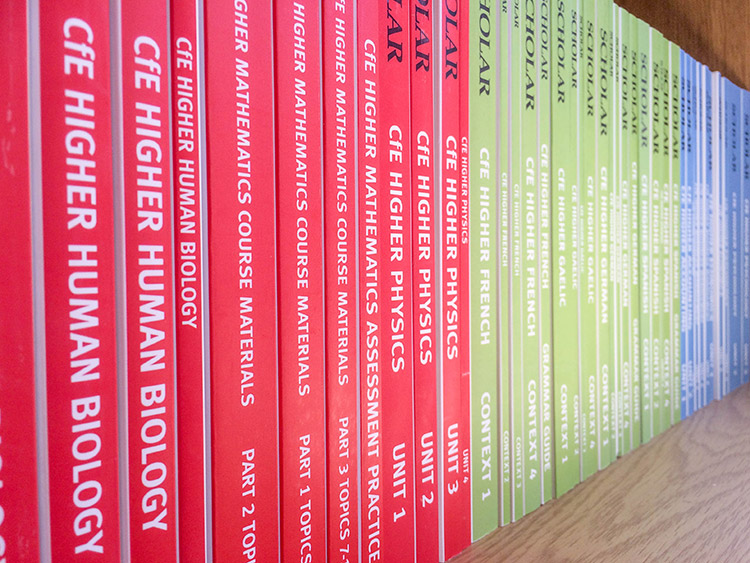 Teachers, lecturers and students have told us how much they value having a printed study guide. We offer books covering all our subjects at National 5, Higher and Advanced Higher level.
They are designed to complement the interactive content on the SCHOLAR website. We endeavour to keep the cost low by providing course volumes . The "print on demand" books are produced and sold by Print Trail and are available to purchase online.
SCHOLAR Books