How-To: Password Admin for School Contacts
Use your School Contact username and password to login to My Scholar at https://scholar.hw.ac.uk/login
If you don't know your password you can request a password reset link that will be sent to your email address using the "Forgotten password" link on the Scholar login page: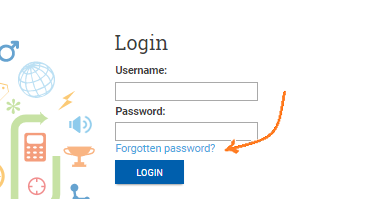 When you have logged in to My Scholar you should then click on "Passwords":

On the Passwords page you will see a number of options down the left hand side. Below we have clicked "Student Passwords" which is a summary view that lists student accounts without any reference to their subjects.
Due to the number of accounts it can take a few seconds to load the first time.

As you can see on the image above, you can download the data presented on-screen as an excel spreadsheet by clicking on the "Download this data.." link at the top of the list.
More generally these Password Admin screens allow you to:
scroll down to see the entire list of students/staff,
use Ctrl-F in your browser to Find a particular person,
"Show" individual passwords using the button in the right hand column.
The students and staff are listed alphabetically by surname and then first name.
It is worth saying at this point that the information in Password Admin is refreshed every time you view it and any copy of this data that you may download and keep will slowly become out of date as the data changes at Scholar.